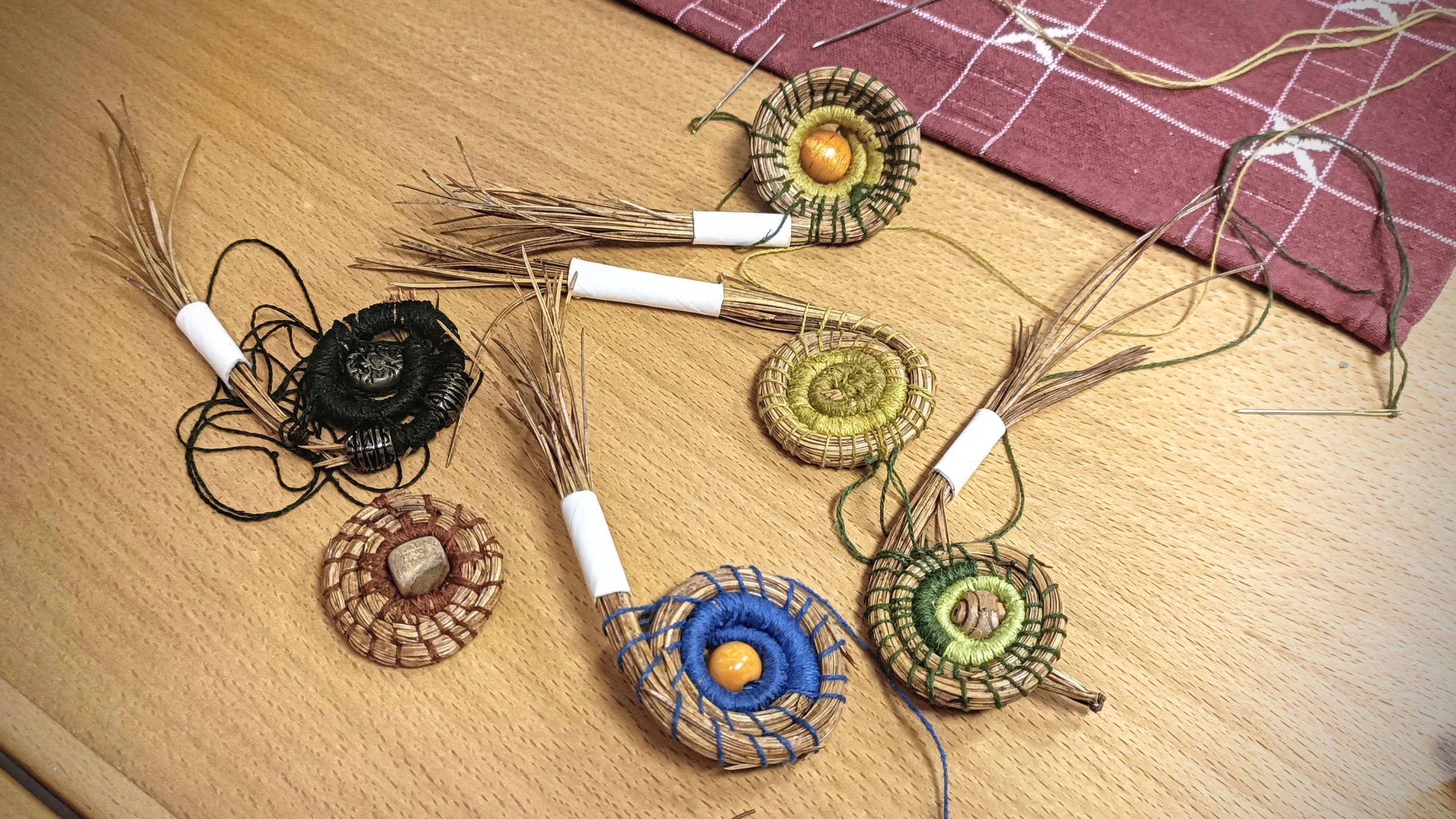 2023
19 November – Card Weaving for beginners – Bilda, Umeå
Cardweaving is an old way of weaving band that requires only simple tools and offers a lot of freedom. During this course you'll learn to make your own bands. Make your own tiles and learn to weave simple patterns in two colors.
More info and registration at Bilda.

2024
DATE TBA – Bind Pine Needles – Bilda, Umeå
Binding items from pine needles is an ancient craft that uses the same coiling technique that can be used for making baskets of many different materials! Learn the basics of coiling with pine needles on this evening.
More info and registration at Bilda